Outer Voices Friendraiser
The Shelley & Donald Rubin Foundation invites you to a celebration for
Outer Voices
RSVP Required.
an independent media team dedicated to sharing the stories of
grassroots women leaders in the developing world.
SAVE THE DATE!
Thursday December 13th, 6-8 pm
6 pm Reception 7 pm Program
Executive Director, Stephanie Guyer-Stevens will describe experiences of the Outer Voices'
independent media team in remote regions of the world, pursuing the stories of women leaders.
Listening stations will be available to hear stories, learn
about upcoming reporting and the newly launched Outer Voices Podcast.
RSVP to Alex Gardner at agardner@sdrubin.org or (646) 839-5913

17 West 17th St
New York City
Outer Voices is an independent media team dedicated to sharing the untold stories of grassroots women leaders from remote parts of the globe working for peace and cultural preservation. To do this, they have hiked the jungles of northern Laos, sailed across the Solomon Islands, travelled illegally into refugee camps on the Thai/Burma border, and most recently, trekked into southeastern Bhutan with Her Majesty the Queen Mother of Bhutan.
Its radio documentaries have been broadcast on over 600 public and community radio stations across the United States and internationally.
Beyond broadcasting they create ways for people to interact with women who are transforming the world, and in the process finding ways to transform their own.
Outer Voices' work has been awarded the Gracie Allen Award for Outstanding Documentary.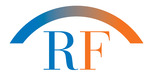 November 7, 2012